3-0 win against RIG Falköping!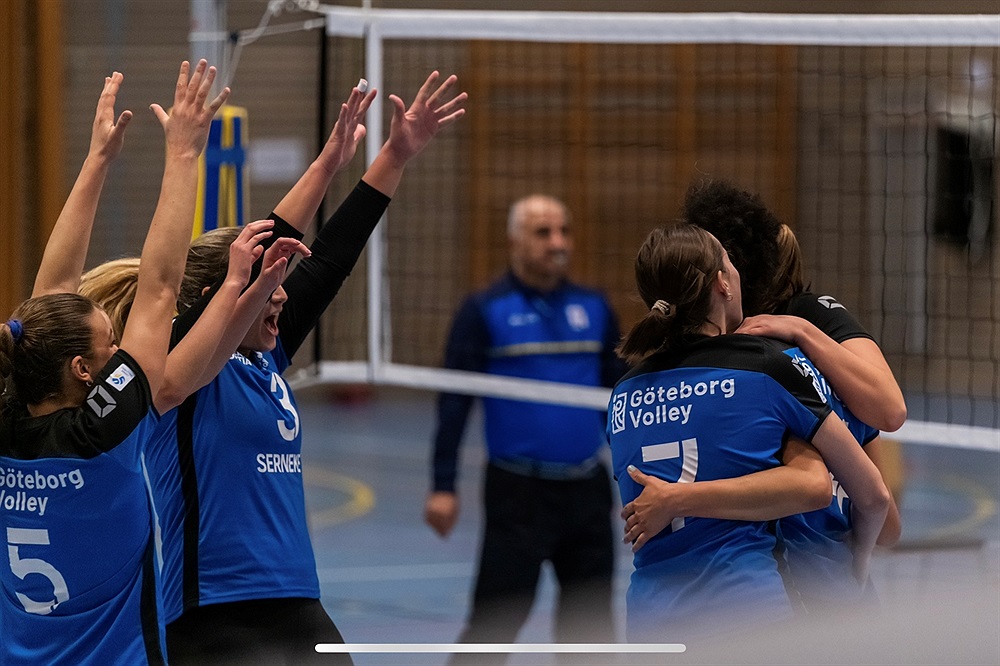 GÖTEBORG 🆚 RIG FALKÖPING
3-0
(25-13, 25-17, 25-10)
After Thursday's long 3-2 victory over Gislaved and only four days to recuperate, Göteborg Volley entered the court for the second time in less than a week.
Despite the short break and only one practice Göteborg begins right where they left off: pressure in service and stable side-out. With a large lead, Göteborg utilizes the opportunity to test some new constellations on the court. Despite, the substitutions the score continues to tick in Göteborg's favor. The youngest player on the evening's roster, Cornelia, spikes in the final ball of the set ball: 25-13!
Similarly to set 1, Göteborg Volley continues to mix things up on court in set 2. Despite the various changes to the line-up, Göteborg maintains its game-plan. Continuing to deliver high quality first-ball contacts allows the squad to run an efficient offense.
RIG stayed ever-determined to turn back the tide of the set. Even with a number of unforced errors by Göteborg, the set swung in the favor of the home team 25-17.
The third set began in the same spirit as the first two: a new line up - ready to go! Regardless of the 'new' line up Göteborg maintained their game: priority first ball, stable block/defense, and a varied offense. The third and final set ends 25-10 and Göteborg Volley is now 5-0.
With two games already played in one week's time, Göteborg Volley focuses in on this Saturday's game, away in Örebro!
•
•
•
#GöteborgVolley #GöteborgVolleybollklubb #volleyboll #volleyball #stanno
#svenskvolleyboll
---