ANOTHER WIN!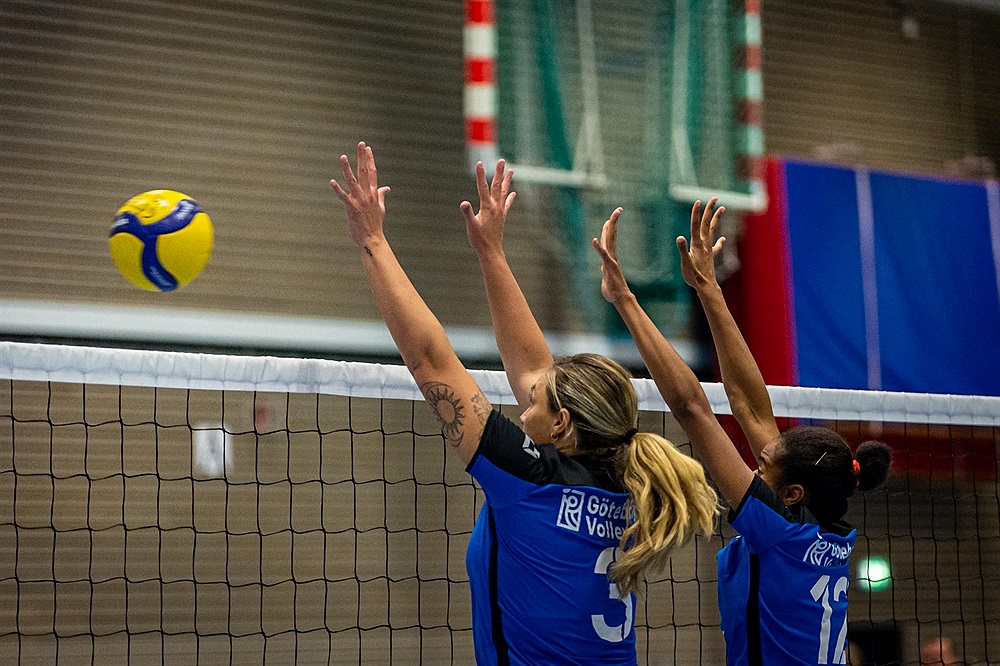 Hanah and Melissa in block
LUND - GÖTEBORG, 1-3
Yesterday we traveled to Lund for the first away game of the season. In the first set we started off strong and built a solid lead through the beginning chapter of the game. From the first whistle, we showed that we were there to win. We had good serves that put pressure on Lund's receivers, while also having a consistent block and stable reception. We finished off the first set 25-13, with Nora Olsson making her Elite Series debut as a serving sub on set point!
Going into the second set, our confidence was high, which lead to a good energy level! However, Lund stepped up their game in both serve and offense, creating a more even set. Despite this, we managed to finish strong and won the second set 25-23.
The third set was even tighter than the second, where we weren't as offensive as in the previous sets. Lund began to control the game a bit in the beginning, however, we reset and began our come back. Towards the end of the set, we gave away too many points due to our own mistakes. After some long rallies and nerve wracking points, we tied the game at 24 after being down 21-24. Despite the good comeback, we couldn't finish and Lund won the third set 28-26.
In the fourth set, we came in with the mindset: this is the last set. We sustained our pressure in attack and block, but due to periodic moments of panic unforced errors were made.
Throughout the set the score was neck and neck, but after a much needed timeout from Coach Jens Widmark we reestablished our composure. Everyone stepped it up a notch and we took the set and match, 28-26, with the game winning block coming from none other than the player of the match, Hanah Blume.
We are so happy with how we executed our game-plan throughout the day and that we took 3 points against a very impressive Lund squad! Big shoutout to our MVP Hanah who lead all scorers with 30 points!!
•
•
•
#GöteborgVolley #GöteborgVolleybollklubb #volleyboll #volleyball #svenskvolleyboll
---