ONE MATCHED PLAYED - ONE WIN EARNED!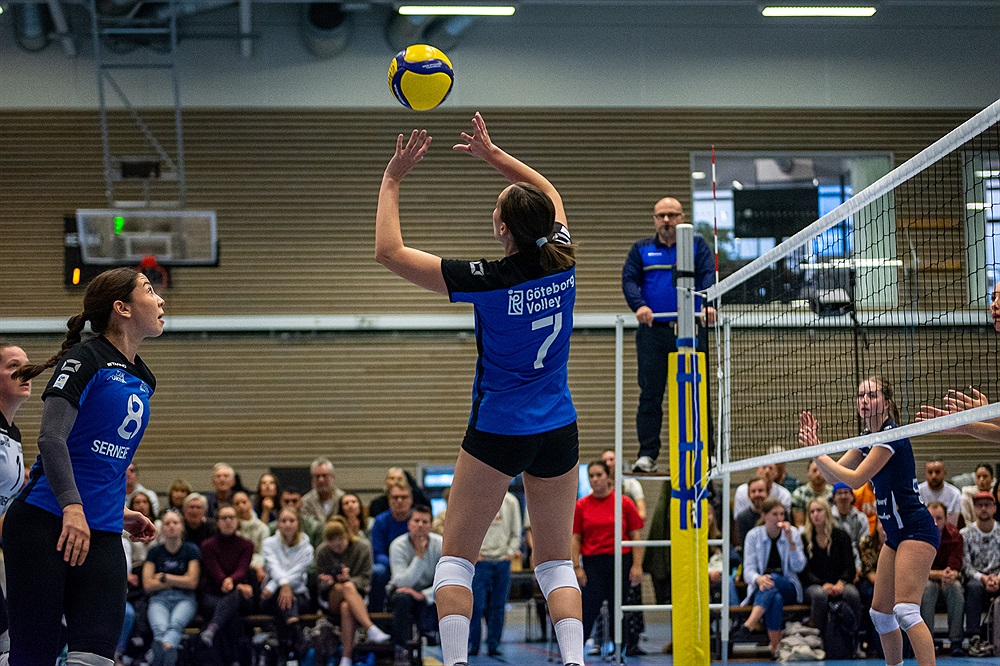 GÖTEBORG - VÄRNAMO, 3-0
Yesterday, it was finally time for the match we've all been waiting for - the premiere in Elitserien against Värnamo!
We started the match off strong, with a tough offense and good service pressure, giving ourselves a stable lead in the first set. With continued focus on our game, and hard work on defense, we took the first set 25-16.
In the second set, Värnamo found their rhythm in passing and came back much stronger. However, we managed to hold strong and continued to press with smart attacks from all positions with a ever present fighting spirit. We sealed the deal 25-23, finishing the set with a powerful pipe attack from Hanah Blume.
In the third and final set, we played a very even game all the way to the end. Both teams offered up points through serving errors, neither being able to get an edge on the other. In the end, the score stayed even to 25 before we finally decided the match, winning 27-25 with a stellar defense from middle blocker Melissa Monroe, followed by a dump from setter Taylor Bruns.
Thus, we took our first 3 points in the elite series this season with a 3-0 victory over Varnamo! It was a good and educational match for us, and we are very happy and satisfied with the results— and the audience, simply amazing!!! Now, we look to tackle Lund next Saturday at their place and continue our season. As coach Jens said: "1 game done, 19 to go!"
•
•
•
#GöteborgVolley #GöteborgVolleybollklubb #volleyboll #volleyball #stanno #svenskvolleyboll
---