SEASON PREMIERE FOR HERR A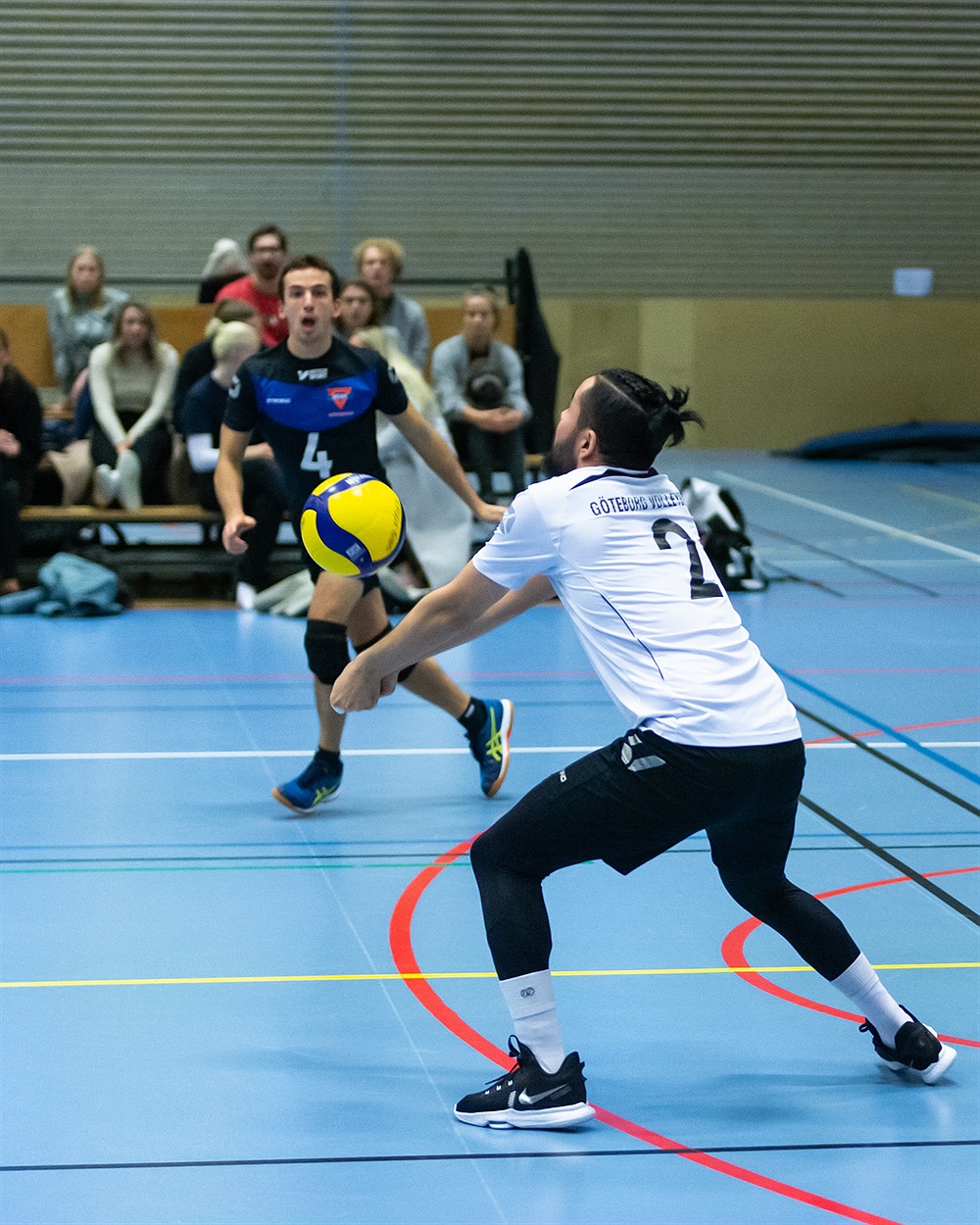 Our men's team started the season with an away match, with a humble squad including 10 players, against Habo Wolley.
Göteborg started the match strong, forcing Habo to take their first time out at 6-1. Unfortunately, following the time out, our best attacker up to that point, middle blocker Jonatan injured his ankle and could not continue the match. Habo started to increase the serve pressure and forced us to take a time out at 7-8. In a close set, Habo kept playing a stable game and won it 25-22.
The second set did not go as Göteborg guys hoped. Habo keeps playing a stable match with good serves and us having troubles to side-out, leading to a result of 25-16, in favour of the home team, Habo Wolley.
Our men's team started the third set with a more stable game, especially in serve receive and attacking. With a five point serve series by Erik, we force Habo to a time-out at 11-14. Although leading the entire set up to 20-20, our guys could not stop Habo from winning the set 26-24 and therefore closing the match with a 3-0.
Although starting the season with a defeat was upsetting, the level and quality of volleyball played by our men's team gave hopes for the future, especially considering that there are a lot of new faces in the team who are playing at Division 1 for the first time and the match was against a well routinised team, which finished the season at 2nd place last year.
Next saturday, on 30th September, 12:00, our men's team will challenge Vindrarps VK in our first home match, in Idrottshögskolan.
•
•
•
#GöteborgVolley #GöteborgVolleybollklubb #volleyboll #volleyball
#svenskvolleyboll
---