Oskar Englund flyttar till USA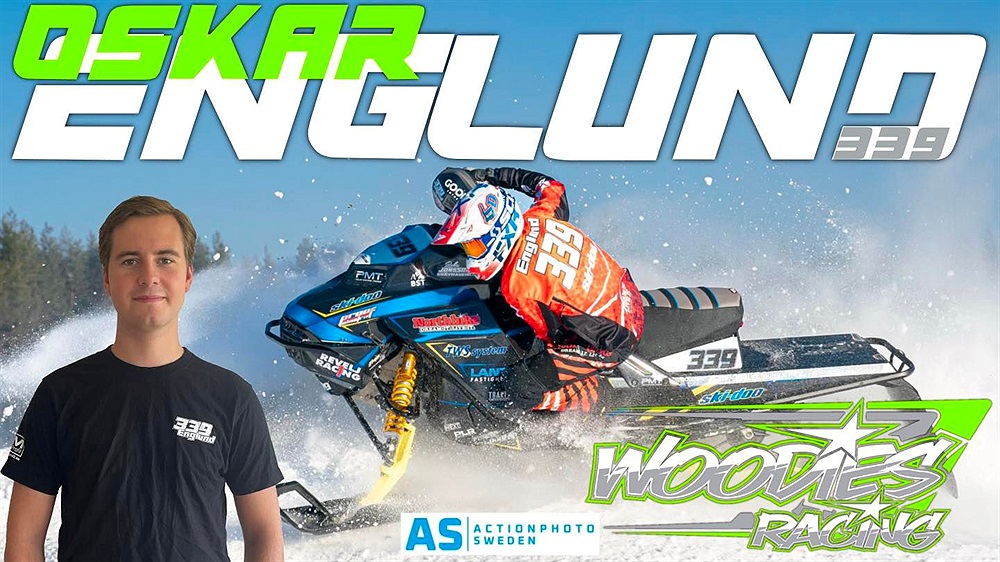 Foto: Actionphoto Sweden
Oskar Englund har signat med nytt team i USA, Woodies Racing, och byter märke och land kommande säsong.
Vi i klubben är förstås oerhört stolta över detta och hoppas på fina framgångar på andra sidan Atlanten. Såhär presenteras det från teamet:
Milaca, MN (July 18th, 2022) - Woodies Racing is very excited to share some big rider changes for the 22/23' snocross season. For over 10 years we have competed in the ISOC Amsoil Snocross series, ISOC stands for International Series of Champions and in the spirit of thinking globally we are fielding two new riders from Sweden to race alongside our own Taven Woodie #873. We are not new to bringing riders from overseas, in past seasons we have supported top riders like Johan Lidman, Nisse Kjellstrom #27, Tore Gustavson and more. So who are we hedging our bets on for this season?
Oskar Englund #339 - Pro Lite Straight from Sundsvall, Sweden, Oskar Englund is one of Europe's top Snocross Pros at only 23. One of his main goals has been racing in North America and after several wins the past couple of seasons he caught our attention. He was able to win the Swedish Championship Stock Class in 2020, win the Swedish Championship Stadium Cross Pro Class in 2021, and Second in the Arctic Cat Cup Pro Class in 2021. For his first year here he will be racing Pro Lite to learn the field and get accustomed to racing in the US which we believe is the right call. From Oskar "Woodies Racing has everything for me to be successful and grow as a racer. It should be an interesting season and I can't wait to see how everything works out. I am very thankful for this opportunity to follow my dreams"
Nemo Fahlander #69 - Sport Our second Swede is a seasoned Arctic Cat rider that is one of Swedens up and comers who has been racking up results with several wins in both the Arctic Cat Cup Series and the Swedish Championship Series in 14-16. Most notably he recently competed in the Swedish Championship Stadiumcross making the final and finishing 9th. From Nemo "Having the chance to come to the USA to race for Woodies Racing is everything to me and I will do whatever it takes to make the it into the top 5". We are excited to see what such a young promising rider can do in the Sport class!
Between Oskar, Nemo and Taven we cannot wait for the snow to start flying and get back on track chasing podiums. This winter we are going all in, leaving nothing on the track. A team revamp, new Semi and trailer, fresh sleds and lots of time training! See you at the races this winter!
---