English

We have the great pleasure to invite you to Tändsticksträffen, the international motorcycle meeting of VMCK, the 9-11th of September 2022. We hope that the participants of last year's meeting were satisfied and would like to come back to meet new friends together with us, and we will also try to improve the arrangements further.
The meeting will take place at Camp-VMCK in Bankeryd, which is beautifully situated at the lake Vättern near Jönköping in the south of Sweden. The camping ground open for motorcyclist only from 1st of June until September, with the exception of the midsummer weekend. Tändsticksträffen is annually visited by 600-800 motorcycle riders and we hope you will get the chance to visit it.
Beer and food are for sale during the meeting. A "grand" breakfast buffet is included in the meeting fee, Saturday and Sunday.
Cowerband "Wanted" preform on friday the 11th.
Cowerband "Wanted" perform during Saturday the 12th.
Finally, we would like to welcome you to the 2022 match meeting.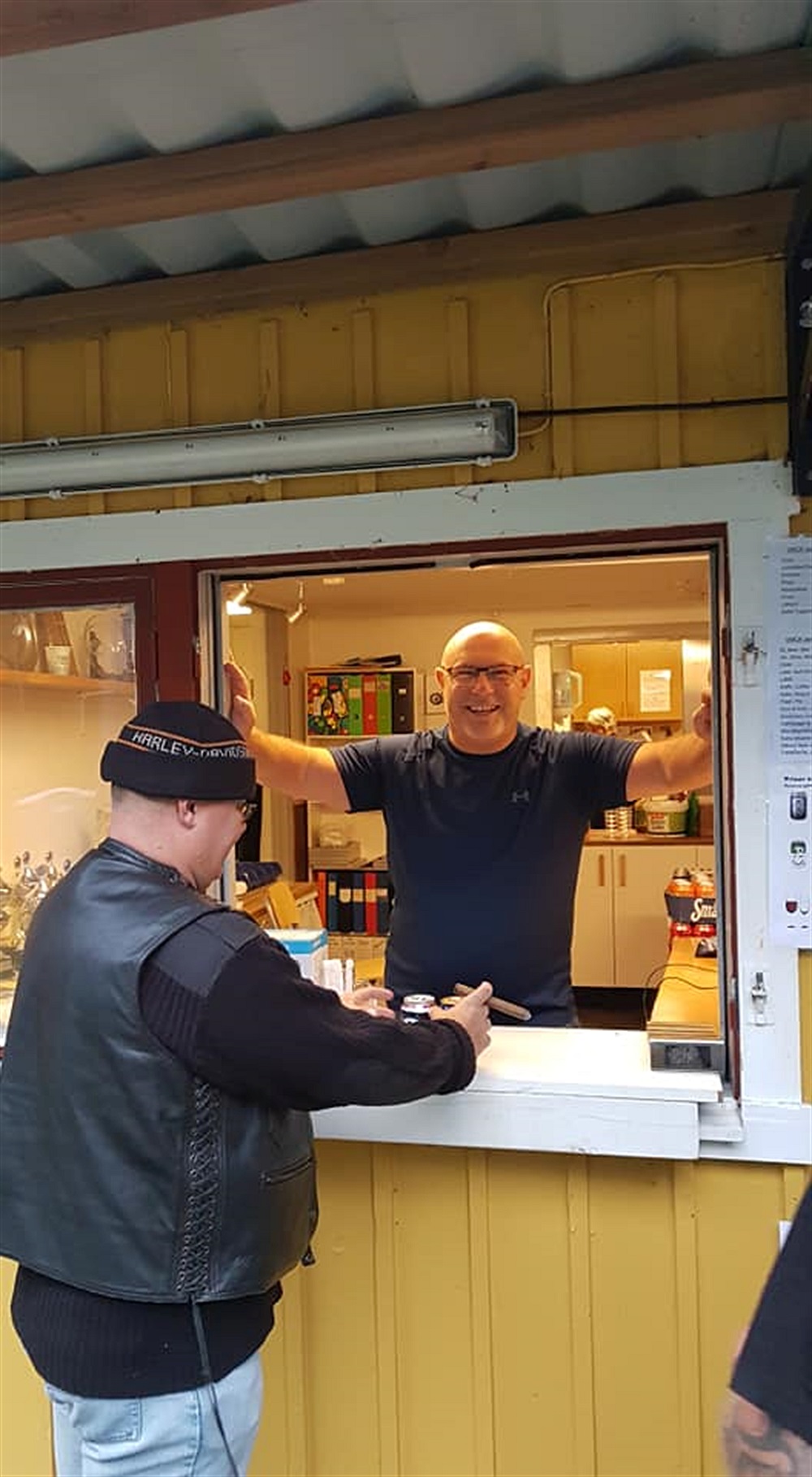 Program (with reservations for minor changes)
FRIDAY 9/9
18.00 The meeting opens
21.00 Live music and dance. On stage: "Wanted".
SATURDAY 10/9
08.00 - 10.00 Breakfast
12.00 Bike tour, Tidaholms Museum (ca 45 km one way)
12.15 Bike tour, Björkenäs Mopedmuseum (ca 65 km one way)
12.30 Bike tour, Husqvarna Factory Museum (ca 20 km one way)
14.30-17.00 pm Quiz-walk
15.00 to about 18.00, We serve food from the grill
18.00 The entry closes
21.00 Live music and dance. On stage: "Wanted".
22.00 Distributions of prizes.
22.30-01.00 Live music and dance. On stage: "Wanted".
SUNDAY 11/9
08.00 - 10.00 Breakfast
Admission fee: 350 SEK, breakfast included.
Starting this year we accept payment cards and cash payment.
Free coffee is included in the fee.
Here you can prepare, fill in and print out your registration card.
Cars and disturbing loudspeaker systems are FORBIDDEN on the meeting ground!
FIRE BAN ON THE CAMPING GROUND.
There are no options to rent out cabins in the camping ground.
For further information please contact:
Björn Randau +46 70-3141877 bjorn.randau@telia.com
Göran Wimmerfalk +46 70-6887738 goranwimmerfalk@gmail.com